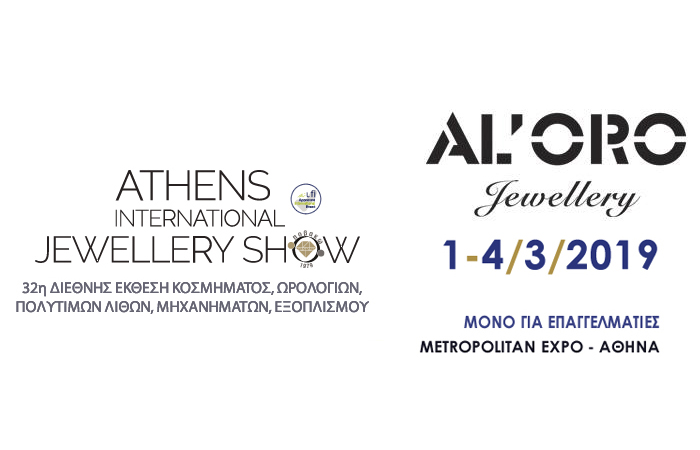 Meet Us at the 32th International Jewellery Show 1 – 4 March 2019
The dynamism and extroversion of Hellenic jewellery will be showcased from 1 to 4 March 2019 at theMetropolitan Expo exhibition centre in Athens, where the 32nd ATHENS INTERNATIONAL JEWELLERY SHOW will be held.
The largest jewellery and watch exhibition in the country is being organised by TIF-Helexpo in cooperation with the Panhellenic Federation of Craft Silversmiths, Jewellers & Watch Sellers (POVAKO).
It is the most important exhibition in the jewellery sector, serving as the largest meeting place for professionals in the industry.